NO REGGIE BUSH IS NOT GAY… DON'T BE MESSY! I Love This Gif…
Men with bodies like Reggie's and other gym rats be fooling you bottoms into thinking they're all about the CAKES. Little do you know your TOP is somebody else's bottom for a dime bag and good cash.
Don't believe me? Check out GRINDR, JACK'D, and TINDER. They're seeking generous men with the cash flow.
There's nothing wrong with a man working with what he got to get what he wants. I don't knock another man's hustle.
You BOTTOMS and these fairytales dreams need to stop.
THE TITLE OF SOMEBODY BEING A "STRICT TOP" NEEDS TO BE REMOVED FROM Y'ALL THOUGHT PROCESS. 
These guys really be out here searching and defending these STRICT TOPS as if these men don't get bust wide open on a daily basis.
I love how people are quick to say A TOP can't let his sugar bowl get demolished… Meanwhile, their MCM in somebody's luxury hotel or run-down motel right now getting their walls greased up for the right price.
You think they're advertising the cakes on IG for nothing?
STRAIGHT MEN? TOPS?
Somebody's down for the prize for the right price.
I would never be foolish to think a man's appearance can stop him from liking something sexually.
Some of these men are married, chasing after pum pum and got side chicks and side boy toys. Behind closed doors, they're down for the cause if the price is right.
RENT BOYS! FOR THE HIGEST BIDDERS!
Some of them are down for WHATEVERRRR (in my Cardi B voice.)
I would've left this topic alone if somebody wasn't all in my DMs trying to argue me down…
They thought I would back down from an argument.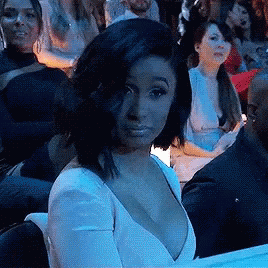 "YOU A PRESSED BOTTOM."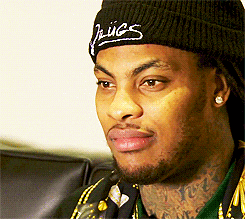 I guess they thought their slight shade bothered me…
I'm going to assume their opinion would have me quivering and ready to remove the post.
MY OPINION is MY OPINION, which is why this is MY BLOG, and I CHOOSE what I WANT to SPEAK ON, I have that right; I pay THAT bill, so it's my shit.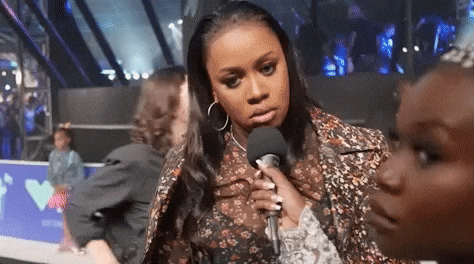 If you feel the need to come back in my DM's bring those pics you got leaked on TUMBLR.
I heard you insta famous now for those bad lopsided arse shots. Too bad, your walls still got nasty residue stains in your pics. Edit that ish out and chop your photos sus.
Now you worry about those untreated  stain marks and dark spots on yo peach and stop trying to come for me and blog boo.
I'm not messy but I can GO LOW WITH YOU EFFORTLESSLY!
BACK ON THE TOPIC AT HAND…
THESE TOPS BE BOTTOMS FOR EVERYBODY AND THEY GAY UNCLE.
WHAT YOU WON'T DO FOR THE MONEY, YO TOP WILL!
I love how in 2019 (updated the year of this article) we can express our interests and sexuality. These labels are nothing more than yesterday's news to the community. These men shouldn't have to play up a role to be validated entirely as TOPS or MASCULINE MEN. Some of these men can very well be the next man's bottom while serving trade realness.
Why can't we have more versatile men than strict tops? Why when a man reveals that he likes the eggplant then he's not "MAN ENOUGH" anymore?
Judgment in this community is so venomous and messy, but as I stated in the other post, it's all an illusion. It's all for SHOW! These men in the gym 24/7 are the most significant bottoms around their advertising clearly shows why. The guys with the best bodies and the hood appeal are the main ones moaning like a real one! TOP DOLLAR! 
OOOOUUUU!
They want big dacks in their lil Debbie cakes.
So please STOP this whole TOPS and STRICT MASC TOPS bullshit. I haven't met one in years. I am speaking about the legitimate STRICT TOPS because all the other ones traded in their TOP-cards. They got their cherry popped a long time ago.
You stuck up on these images, videos, and illusions. These men be sucked, plucked and plumped sis, you still don't know?
 You thought I would not entertain you.
I told you this would be a post but thank you for the material sus.
So let's not be ignorant and JUDGEMENTAL. Respect my views and opinions, and I'll respect yours, which most people do as mature adults.
 THANKS, ASHY CAKES.
Shout out to all my TRADE REALNESS boys who are full out BOTTOMS!
You don't have to change yourself for these stank arse  flat-baked bread bottoms. Do what makes YOU HAPPY and never allow anybody to have control over your lives.
BE HAPPY… 
DO WHAT MAKES YOU HAPPY!
MASC, FEM, BOTTOM, STRICT TOP OR IN BETWEEN!