How many of you reading this dealt with a friend who low key slept with your man?
We think our besties and the people we call "sus" is in our corner, but most of them are low key plotting.
They plotting on taking your man and even taking your spot if you let them.
I can't count how many times I've witnessed gay men sleeping with their friend's man even their ex or "fling". Don't even let me get started on them messing with their friend's piece of trade.
We have to know who we calling our "sus" because some of these loose fellas (in a New Orleans accent) really ain't yo sus fr fr, sis.
That's true tea now sip on that!
It seems like the more you trust a person the more you gotta watch your back. Smh, in most cases you gotta watch both your front and back. These hoes won't even try to run up behind you, they'll be bold with it and do it right in your face.
They will claim to hold you down but do nothing more than ish on you if given the opportunity.
We have to be cautious because every friend can't be trusted especially not if they got a history of this type of ish.
One thing I always do is sit back and allow a person to talk because they'll reveal their own tea.
I've had many "friends" who are no longer friends or associates of mine who have done this very thing. They'll talk and talk and reveal sleeping with somebody's man or low key wanting the man somebody else was with.
Joking or not this type of behavior is telling because if you say that about them behind their back then I ain't even safe from your shady arse.
Some people just can't be trusted and if a person trying to get close or even suggest maybe a "three-way" with your man then you need to be careful!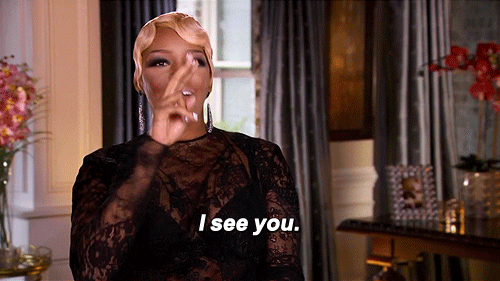 Don't say I didn't warn you! A lot of you know what I'm talking about and spilling tea on.
Y'all be too comfortable with your friends and not setting boundaries with these people. Everybody doesn't have to get that much access to your man or your business. Because you never know what they plotting to do or use against you.
#TRUETEA