We all got options. I believe once I meet the right man then all my other options will no longer serve a purpose for me. Until I meet that right one, I will not settle for less. DO NOT SETTLE FOR LESS FELLAS!
So many people jump into these relationships and end up unhappy and unsatisfied because they settled for just anything. Whether if they suffered from low self-esteem or insecurities. They let their fears and doubts get the best of them. For me, I can't accept just anything just to say I have a "bae" in my life.
There's no amount of arse and eggplant in this world to make me settle for just anybody. I don't care how many men I come across.
If I can't meet the right man, I don't want to claim any of them.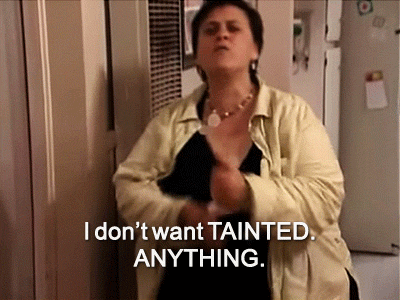 We want titles to feel complete.
We often feel like with a title comes excellent benefits and with benefits comes new experiences.
Yes, finding a new bae is a dream come true but is it worth your happiness?
Is it worth the pain of knowing you're not happy with that person?
I can't count how many times I jumped into relationships just to settle for something and ended up with nothing at all.
While hearing "something is better than nothing," I would say's that is false!
When it's meaningless, it doesn't fulfill either person in the relationship.
All you get is a waste of time and energy.
You lie to yourself trying to believe you're living the life and make yourself believe he's in love with you.
That's too much energy going towards a pothole of lies, tears, pain, and hurt.
It's so superficial you know deep down inside, you wrong for being with that man.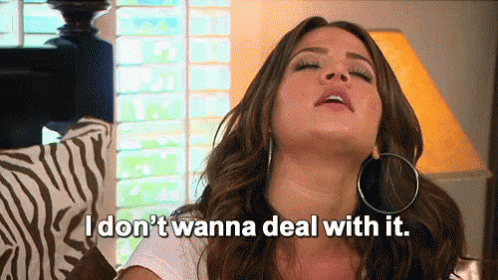 People jump into these relationships because it's a quick fix to loneliness. It makes up for all the times they spent alone. Only to find themselves still alone but now with another person who feels just as empty as you do.
So you can't deliver an honest relationship because deep in your heart you can't even honor the relationship. You are making yourself embrace a person you can't see a future with at all.
You know they not right for you but yet you hang on hoping that just somehow at the end of the rainbow you'll have a pot of gold when in reality it's just a pot of ish. 
The truth always eats away at your conscious. You feel guilty just telling them you love them when you don't feel an ounce of love for them.
Stop allowing your loneliness to have you wasting your time out here.
Find somebody that brings meaning to your life. People want to say they're in love but yet the love isn't there, and it was never there to begin with. It's so easy to see through love and relationships. You may think you got your act under control, but we know otherwise.
We have to manage the time we put towards these men and what we're putting out. If you not happy, then don't force it. All that does is hurt people and cause hurt people to continue to be hurt. You won't come out on top in the matter because it's a dirty game. When you play dirty, you'll never win!
It's okay to be single until you find the right man for you. Don't allow your options to cause you to get into anything to just jump on the relationship train. Having a relationship is amazing, but it's not worth you to be out here pretending to be in one when you really not.
Some of these men legit love the IDEA of having a boyfriend more than actually having one. I don't understand it. You view this man as a trophy for social media and the gay scene, but you can't tell anybody a damn thing about him? Some of these men are in these relationships with complete strangers.
I don't care how many times you've had laid with him. Intimate chemistry can never triumph a deeper connection. It's a superficial romance, periodt and most of these gay relationships are shallow as F with no true intention of spending forever with each other.
Yeah, I went the F there… who wanna argue? [lol]
It takes time to build a relationship. Everybody knows ish isn't an easy road to drive or walk down.
Settling for somebody just for the title of love isn't enough. There has to be more to it.
You'll end up in the same cycle of a relationship after relationship until you stop settling for just anything and allow the one to find his way to you.
Enough said.
Fin.