I don't have a problem with masculine Gay men, but I have a problem with those who feel superior.

These men hide behind their hyper masculinity and will blast you in front of their "straight" crew so they can have a seat at the table.
Nobody wants to be that "token Gay guy!" Yeah you hang out with the straight boys, but the moment you cross them it's a wrap!


You can point out all the Gay guys to take the attention off of yourself.
You can talk all the shit you want regardless what you do to fit in, they still going to call you an F@@ the moment you piss them off.
These men act straight because being "Gay Gay" is not acceptable to them.
I don't know if it's because they feel like they can blend into society at ease or rumble through folks bedrooms on the low sleeping with some of those straight boys they "tight" with. It could be many reasons these men feel like they are above other Gays.
We need to realize that when we put other Gay men down we putting ourselves down as well.
Yeah, they embrace you or act more tolerable towards you. They may even accept you for being Gay because you don't act like those "other Gays" or you don't look like a "punk," etc.
All that shows is that they will accept you even if that means you putting other Gay men down.
These men will do whatever to stand away and not be viewed like other Gays. They don't want association but willing to still sleep with the same Gays he wouldn't dare to be seen with, out in public.
I think some of these men are worse than the down low men who do this type of separation thing.
It's one thing not to have anything in common with other Gay men.
It's okay to relate to straight guys more than Gays.
That should never give a "Gay man" who may be more masculine the right to treat others wrong.
We have to protect our community and also love on each other. You don't have to relate to another Gay man's life choices or decisions for you to respect him for just being a fellow Gay man.
We hear it all the time in the Black community. "Oh, you can be Gay but don't be too Gay! Don't go acting like a sissy!" This is the message that is displayed for us. They want to sweep our lifestyle under the rug but don't want it out in their spaces or in their faces.
Now we have Gay men who were raised to be a certain type of way who looks down on other Gay men for being their true selves.
Comments
comments
He's Not Your Man! He's Everybody's Man Including Your Ex's!
I can't stand when people wanna flash and flaunt their relationships when everybody knows the guy ain't shit.
I'm not talking about the real authentic couples, I'm speaking about the couples who always in some mess.
If you know every and anybody has been with your man, then that's not your man.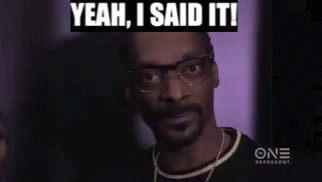 I'm sorry to put it to you like that… unfortunately, too many people claiming ownership over men who ain't even theirs half the time.
You can't be on and off with somebody and expect to be the only one he's laying with or seeing period.
I know it sounds raw, but that's the truth.
Most couples who are breaking up only to make up just for you to end up getting played out is silly to me.
For me, if we on and off then we not solving anything by staying together.
And more than likely you dipping your dack in somebody else.
I have a hard time believing somebody in a on and off relationship ain't sliding through somebody else's bedroom or front door.
These Gays out here trying to hang on, keep around or shelter a man.
If he's not happy then let him go.
You can't sit around thinking that you get special treatment that millions of other Gays don't get.
Forcing something that isn't there becomes problematic no matter how you try to pretend that shit is fine, when we all know it's not.
They going to continue to do you wrong while you try to relive a memory that is no longer here for you to relive. Some things are better left done then trying to redo and recreate.
You know he's not faithful and everyone around you knows this, so why you still lying to yourself?
Why can't you see that the man you got ain't your man sus?
That man belongs to everybody! He's not trying to be limited to just you.
Is what you should say to him every time he up in your face smiling and trying to sling that dack your way.
Some of these men fight and argue just so they can leave and do their dirt.
You still haven't caught on yet, sus?
Some of you will stay with a man that ain't good just to say you got a man. You'll allow him to damn near do anything and everything foul to you, while you do nothing about it.
That mentality of having half of a man is toxic for many of you.
Instead of moving on and finding better you rather stay and "work it out" when there's nothing left to work on.
Sometimes the work is done and over and you both still can't walk away and move on. It's all about growth and if a person isn't growing with you, then you stuck with a dud.
Comments
comments
Fellas: Do A Fact Check On These Men!
After my recent failed attempts with dating within the last year, I have started fact checking shit more than ever before…

WAIT ON IT…
We about to dive deep!
So let's get deeper!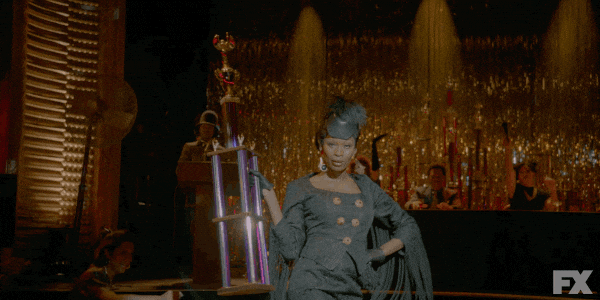 I mean, I'm the type to investigate that ass to the fullest!
I wanna know everything about you even the shit you don't want me to know.
Too many guys out here are playing games especially online.
They will tell you any and everything and leave out the fact that none of it is factual.
Some shit these men say is pure bullshit and will have you questioning yourself.
Some of Y'all are quick to believe everything these men tell you. 
I had a guy lie to me about his entire life!!!
I've had guys lie about their status to their past dating history.
I've had men lie about having a job only to find out they were street hustling and escorting for TINA and Molly… 
What's even worse is the fact I had an ex lie about having a baby on me!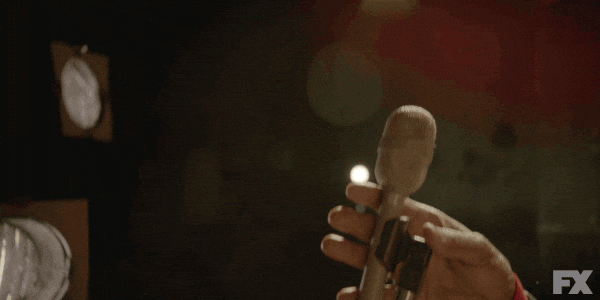 I think another [ex] who lied about being in the hospital with food poison when he was really laid up in somebody else's bed tops them all for me!
But a lie is a lie and a liar ain't never ashamed to mislead anyone.
Some of these men (I take that back) most of these guys are professional liars.
They have been lying since day one!
They were conditioned to lie about their sexuality and even worse when it comes to their daily lives everything just filled with lies and fairytales.
To add to the list of lies: They lie about their sexual position, their intentions and even their dack size!
There's no telling what's about to come out of a man's mouth when he speaks to you. Especially when he's been a liar all his life, that's all he knows.
Fact check is important!
I like investigating and doing my little investigation on these men.
I check social media accounts even going as far to check in with your mammy and ex!
You gotta get a full ass report on these men out here otherwise they will straight up use you dry and drain you out.
We can't sit back and trust everything a man tells us especially not off no dating app. If you meeting guys online, take every and anything they say with a grain of salt!
Everything he says can't be all true even the most honest guys keeping something from you.
Some may say actions speak louder than words but even in this day and age people can show you one thing but mean something else. You can believe you in a whole ass relationship and really find yourself being played!
Trust all things know while believing nothing you hear without the PROOF!
FACT CHECK HIS ASS! FELLAS! 
Comments
comments
Y'all Be Giving Off Bottom Teas But Will Top Em All Down!
Looks are deceiving so never get caught up on what looks a certain way because behind a closed door they may surprise you.
I love pretty boys who can give you that feminine energy while being able to buss down booty with no fucks to give.
Yeah, I said it. I like a "feminine" sexy guy who can put on that bottom look that so many of you criticize and he can slang the dack good.
Y'all be sleeping in the good dack because Ya'll be chasing "masculine" or "straight-acting" ass men. Meanwhile, the ones who got the best dack be the queen's Ya'll always shading down!
For me, if it comes down to getting the dack, I want me a man who can handle the ass. I don't care for a man I can just stare at and show off as a trophy.
Y'all really out here sleeping on some good ass wood. Trust me!
I remember like yesterday when I let my first "bottom" topped me!
Meanwhile Ya'll with these tops who can't even keep it up…
Whatever works for you but for me, I'm open minded and the more I explore my options the better my encounters get! Don't believe me? Try something you've never tried and tell me it ain't good after you experience it on more than one occasion.
I don't care to hear about lesbian sex or you ain't letting them climb your back. When a man got good dack, he got good dack! Get out of the looks department and peep out his stroke game!
Comments
comments