I'm working on an album titled "Wicked." It's the next part of the series. Now we're in Emerald City, the album reflects the darkside of that & really my personal struggle of being Martel Star, the artist vs. Martel, in the real world, working on a relationship with God, love, & just trying to survive in life.
Being in Atlanta, Wicked is easy to find, but the internal struggle, that's the real fight.
– Martel Star
Martel Star wants to take you to Emerald City with his illest flow and dope lyrics. This Out in Hip Hop artist is multifaceted and his talent doesn't end with just the music. He's also one of the main actors on the hit web-series "Twisted" created by Dream House Television Network on YouTube.
Check out our exclusive one-on-one interview as he shares his goals, advice and also his love for his craft.
Tell us more about your recent EP "Welcome To Emerald City." What does this EP mean to you as far as this body of work?
WTEC is my baby. It's only 6 songs, but it's my first real introduction. I dropped a mixtape back in 2013, but I was trash back then [lol]. I found my voice & my sound & it's authentic. Emerald City is really about a journey of finding yourself. Like Dorothy & them, just getting to a place to make your dreams something tangible.
Tell us a little-bit about who you are as Martel, vs. Martel Star (the artist). What are some of your hobbies and goals?
Honestly, this is it. All I know is entertainment. I'm an actor. I play Nick in the web-series "Twisted" on the Dream House Television Network. I'm a brand ambassador for Twisted Fabrik, which is a local line here in Atlanta. And church. I'm super into the church.
What made you get started with acting and music? And if you had to pick one which one would you consider being your first love?
I grew up in theater. Church & school musicals. I've prayed that God would enhance my gift & my love & skill continues to grow. It's hard to weigh them but music is my passion. Like music is Bae [lol].
Who influenced your music as far as artists you grew up listening to?
The-Dream. I think as a songwriter; he is unmatched. So I'm striving to match & surpass. But rap wise, I think both Luda & Busta really don't get enough credit & I've always admired that they didn't sit in the box of your average rapper
Excellent choices!
So when it comes to your sound vs. other Gay artists, what differentiates you from them?
I can actually rap [lol] Nooooo, I kid I kid. I don't compare myself to other artist, Gay or straight. I always want to ensure I have my own sound. But I imagine that the biggest difference is content as I don't typically rap about the Gay lifestyle often.
If you could shout out any Gay rapper who would they be, and what do you like about their style?
I've talked to Charlie Xile a few times & I think he's dope. Like who he is as an artist, he's committed. But the Freaky Boiz… I would love to do a track with them. I think lyrically, they're some of the dopest artist I've heard spit. They're fire with the wordplay.
How much would you say your music have improved since your first released track?
Leaps & bounds! My first track I released, I was corny. I sounded like a goofball. Bars were dope, it wasn't right. Real forced. I'm comfortable now & you can hear it.
Tell us your top three favorite tracks on your latest EP?
1. Gimme What I want. It rides. It's a lil sexy, has a ratchet vibe on it. & my bot R10 (@_newhomme) features on it & killed the hook.
2. ShowOff. It's literally a ratchet turn-up track. Me feeling myself. It really showcases my wordplay.
3. Talk That Shit. It was the 1st single form the project & it was the first track where I really felt like I was being Martel Star & not what people wanted me to sound like.
Share with us what influences your music.
Life. My brand is real "Young, wild & ratchet" & that's what my music is. Like sex drugs & rock n Roll [lol]. So when it's time to be a rat, you can turn on Martel Star & get that.
Tell us more about your role on the web-series TWISTED, and how did you land it?
AHHH! I play the role of Nick. It is a story written by Rahim Brazil. I went to the audition & read for another role but he asked me to read for Nick. It was perfection [lol]. Nick is a young naive guy, who's just looking for love in all the wrong places. He's HIV positive & isn't letting that hold him back from finding the right guy.
What's the biggest connection you would say you have with Nick the character?
I think I was Nick about 8-10 years ago. I wanted to find someone to make me happy at all costs. I'm that nigga now, so that's not my testimony anymore, but I was definitely in love with the idea of being in love, once upon a time.
What's your dream role? What type of character(s) would you play next, that you think you could embody the way you do with Nick in the hit series Twisted?
My dream role would be some Harry Potter type shit. Black people are so under-represented in fantasy type roles. I'm in another series titled "The Real Scholars", where I play a straight, abusive ex-husband named Mike. I'd love to explore that type of role more. It's easy to play Nick, because I've been Nick. I've never been Mike. Unnecessarily aggressive. vulgar. Not Martel. That's what I would like to get into next.
Where do you see yourself in 10 years as far as your career and goals?
In 10 years, I've retired from rap, I'm writing & managing for artists, & I'm acting full time as a series regular on a show like Star or Empire. And that's really at the bare minimum.
If you could give other Gay rappers or actors any advice what would you tell them and why?
Just go for it. I'm really big on pushing indie creativity. We no longer need a mega-machine to make us successful. Push yourself. Open your own doors. Climb through the windows if you have to, but put yourself out there because NO ONE else is gonna do it for you.
That's the honest, and raw piece of advice and the most truthful way to put it. Where can the readers find out more about and also where we can they purchase your music?
You can find me on Twitter & IG: @MartelStar On Facebook: Martel Star Music
I'm on all digital music platforms. Martel Star – Welcome to Emerald City. smarturl.it/vkqnuv
[The link will take you to all your preferred platform of choice.]
Well, it was a pleasure to have this one on one with you and getting to know a little more about you. What's one last thing you would like to share with the readers and potential new fans before we close out the interview?
Thank you so much for allowing me this opportunity to share myself with your viewer & readers. I want to say support the creative's around you. Repost & shout out your friends because when we turn to the next Beyonce or Jay-Z, you remember who supported you from the beginning.
That's great! Definitely come back to chat with me about your album! I look forward to listening to the album.
Thank you so much! I'll definitely shoot it over to you when it's ready to go!
Comments
comments
He's Not Your Man! He's Everybody's Man Including Your Ex's!
I can't stand when people wanna flash and flaunt their relationships when everybody knows the guy ain't shit.
I'm not talking about the real authentic couples, I'm speaking about the couples who always in some mess.
If you know every and anybody has been with your man, then that's not your man.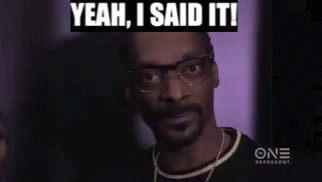 I'm sorry to put it to you like that… unfortunately, too many people claiming ownership over men who ain't even theirs half the time.
You can't be on and off with somebody and expect to be the only one he's laying with or seeing period.
I know it sounds raw, but that's the truth.
Most couples who are breaking up only to make up just for you to end up getting played out is silly to me.
For me, if we on and off then we not solving anything by staying together.
And more than likely you dipping your dack in somebody else.
I have a hard time believing somebody in a on and off relationship ain't sliding through somebody else's bedroom or front door.
These Gays out here trying to hang on, keep around or shelter a man.
If he's not happy then let him go.
You can't sit around thinking that you get special treatment that millions of other Gays don't get.
Forcing something that isn't there becomes problematic no matter how you try to pretend that shit is fine, when we all know it's not.
They going to continue to do you wrong while you try to relive a memory that is no longer here for you to relive. Some things are better left done then trying to redo and recreate.
You know he's not faithful and everyone around you knows this, so why you still lying to yourself?
Why can't you see that the man you got ain't your man sus?
That man belongs to everybody! He's not trying to be limited to just you.
Is what you should say to him every time he up in your face smiling and trying to sling that dack your way.
Some of these men fight and argue just so they can leave and do their dirt.
You still haven't caught on yet, sus?
Some of you will stay with a man that ain't good just to say you got a man. You'll allow him to damn near do anything and everything foul to you, while you do nothing about it.
That mentality of having half of a man is toxic for many of you.
Instead of moving on and finding better you rather stay and "work it out" when there's nothing left to work on.
Sometimes the work is done and over and you both still can't walk away and move on. It's all about growth and if a person isn't growing with you, then you stuck with a dud.
Comments
comments
Fellas: Do A Fact Check On These Men!
After my recent failed attempts with dating within the last year, I have started fact checking shit more than ever before…

WAIT ON IT…
We about to dive deep!
So let's get deeper!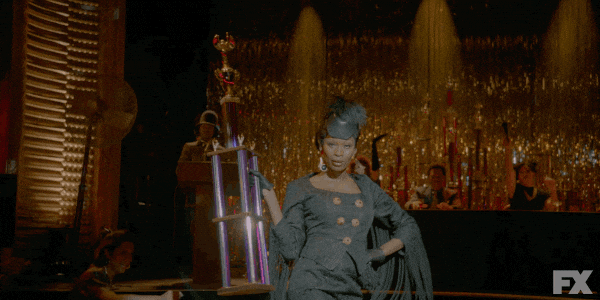 I mean, I'm the type to investigate that ass to the fullest!
I wanna know everything about you even the shit you don't want me to know.
Too many guys out here are playing games especially online.
They will tell you any and everything and leave out the fact that none of it is factual.
Some shit these men say is pure bullshit and will have you questioning yourself.
Some of Y'all are quick to believe everything these men tell you. 
I had a guy lie to me about his entire life!!!
I've had guys lie about their status to their past dating history.
I've had men lie about having a job only to find out they were street hustling and escorting for TINA and Molly… 
What's even worse is the fact I had an ex lie about having a baby on me!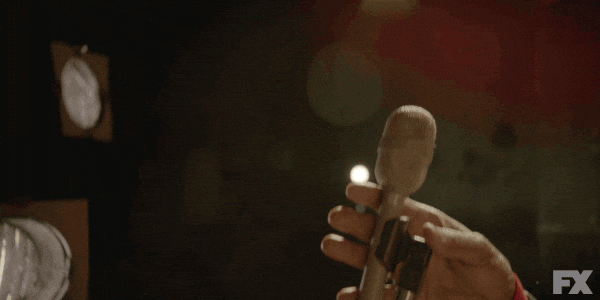 I think another [ex] who lied about being in the hospital with food poison when he was really laid up in somebody else's bed tops them all for me!
But a lie is a lie and a liar ain't never ashamed to mislead anyone.
Some of these men (I take that back) most of these guys are professional liars.
They have been lying since day one!
They were conditioned to lie about their sexuality and even worse when it comes to their daily lives everything just filled with lies and fairytales.
To add to the list of lies: They lie about their sexual position, their intentions and even their dack size!
There's no telling what's about to come out of a man's mouth when he speaks to you. Especially when he's been a liar all his life, that's all he knows.
Fact check is important!
I like investigating and doing my little investigation on these men.
I check social media accounts even going as far to check in with your mammy and ex!
You gotta get a full ass report on these men out here otherwise they will straight up use you dry and drain you out.
We can't sit back and trust everything a man tells us especially not off no dating app. If you meeting guys online, take every and anything they say with a grain of salt!
Everything he says can't be all true even the most honest guys keeping something from you.
Some may say actions speak louder than words but even in this day and age people can show you one thing but mean something else. You can believe you in a whole ass relationship and really find yourself being played!
Trust all things know while believing nothing you hear without the PROOF!
FACT CHECK HIS ASS! FELLAS! 
Comments
comments
Y'all Be Giving Off Bottom Teas But Will Top Em All Down!
Looks are deceiving so never get caught up on what looks a certain way because behind a closed door they may surprise you.
I love pretty boys who can give you that feminine energy while being able to buss down booty with no fucks to give.
Yeah, I said it. I like a "feminine" sexy guy who can put on that bottom look that so many of you criticize and he can slang the dack good.
Y'all be sleeping in the good dack because Ya'll be chasing "masculine" or "straight-acting" ass men. Meanwhile, the ones who got the best dack be the queen's Ya'll always shading down!
For me, if it comes down to getting the dack, I want me a man who can handle the ass. I don't care for a man I can just stare at and show off as a trophy.
Y'all really out here sleeping on some good ass wood. Trust me!
I remember like yesterday when I let my first "bottom" topped me!
Meanwhile Ya'll with these tops who can't even keep it up…
Whatever works for you but for me, I'm open minded and the more I explore my options the better my encounters get! Don't believe me? Try something you've never tried and tell me it ain't good after you experience it on more than one occasion.
I don't care to hear about lesbian sex or you ain't letting them climb your back. When a man got good dack, he got good dack! Get out of the looks department and peep out his stroke game!
Comments
comments