I think it's important to know how serious communication is for a long-distance relationship.
I don't think many of you understand how serious it is to have a clear line of communication for relationships that require so much more work to be successful.
A relationship needs A LOT of nurturing and time investment. You need ten times more communication in a long distance relationship than in a regular relationship.
Being so far away makes things so damn complicated as it is. Plus, if you don't have the proper communication in place, it's destined to fail.
You must communicate with your partner and make sure all lines of communication are open on both ends.  That may seem ten times more difficult in a long distance relationship if you want it you'll make it work.
It's one thing to be face to face even though you could face-time. There's still will be a disconnect until you can form a strong connection.
I wanted to write this article about the Do's and Don'ts of long-distance relationships. I've had my share of them so I know I qualify for this topic of choice. Check out my list and I'm sure many of you will agree with me on a lot of stuff.
DO's.

Be Honest.
Honesty goes a long way in a long distance relationship. That goes for the good, the bad, and the ugly. You must be honest with your partner. Because at some point all of your lies will come out with actual truths.
You may not see it coming. Most people in long-distance relationships are good at keeping track of their lies.
Don't mislead the person you're in a relationship with. If you're messing around with other people, then be honest about it. If you don't want to do the long-distance relationship anymore, then tell them the truth and break-up the right way.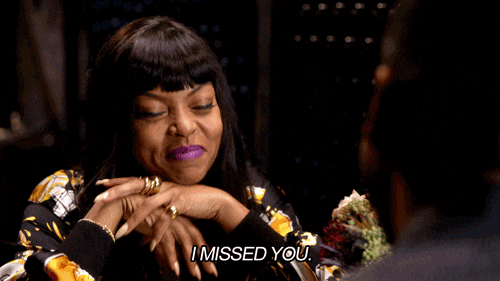 Make Long – Term Plans To See Each Other.
You MUST have a long-term planning list of dates set, paid, and arranged for the both of you to see each other. It's one thing to do the face-timing and video chatting thing. When you're with that person, it makes the relationship stronger but in a long distance relationship the more face-to-face interactions the better.
You can't go into a long distance relationship without planning visits and dates to see each other. Otherwise, the relationship will fizzle out if neither one of you have any direction or plan for the distanced romance.
Do you want to move in together at some point? Well, you need to spend enough time with this person to know if that choice is the best one for the both of you. Don't wait and miss out on building something together. Make the time to see each other. 

Be Able To Adapt To Changes In Plans And Unexpected Situations And Sudden Challenges.
Every long distanced relationship I've experienced had a lot of unexpected changes in plans and unexpected situations that occurred. Be ready for the punches and any changes that may arise.
These are the moments that will either make or break your relationship. If you're dependable and invested in the relationship. You will overcome any challenges.
Whether if your partner wasn't able to come for the next visit due to losing money or not having enough as planned. Things happen and those moments will determine if you can handle the true challenge of a long distance relationship.
Take Your Time To Build The Long Distance Relationship.
I understand the need for speed. With long-distance relationships, you want to take your time to get to know the person.
There are many factors in why I say that. I'm sure many of you can put two and two together to figure those out. You want to get to know this person honestly, and I mean they're good side and their flaws. 
DON'TS 
Give Up Or Allow The Distance To Break The Two Of You.
Dealing with the long distance in your relationship is stressful. It can cause rifts at different points in the relationship. You can't allow the distance to stress you or make you overwhelmed.
The two of you have to be stable during the hard times.
The only way you will overcome long-distance relationships is if you don't give up. The slightest thing that occurs shouldn't be able to break the relationship. Stay committed, stay strong and don't give up on your relationship. 

Arguing And Petty Fights 
During Visits.
Don't fight and argue during visits together. There's nothing wrong with a healthy debate and disagreement.
When you're screaming and damn near ready to attack each other, it's not okay. The two of you are in this together. Focus on building memories not wasting time arguing and bickering. Don't ruin the few moments you have together before having to separate again. 
Love Yourself In The Long Distance Relationship.
It's okay to have some alone time even when being in a long-distance relationship. You may be apart, but you're still very much connected even during those distant moments being apart.
You can't be in contact with somebody 24/7 and there has to be some "me" time not to drive each other crazy. 
Visit Each Other: Travel Together To Other Places. 
Plan trips together outside of the regular visits to see each other. You should still explore places together while being in a long-distance relationship. Whether if you both fly out from your hometowns or going on road trips together while visiting each other. Get out and explore the world as one don't let the distance stop you from doing that.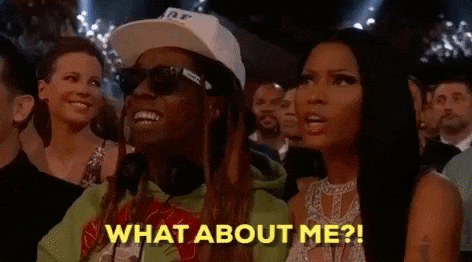 Never Let The Small Things Interfere With The Relationship.
Don't let the small ish affect the relationship and interfere between the two of you. Always communicate: never forget to support each other. A long-distance relationship demands attention, nurturing and a lot of love. You can't let anything break you guys up. Stay committed and don't forget to put the relationship first at all times. Don't let people get in your ear about your partner [vice visa]. Look forward to building a team.