Let me start off this post by saying that depression is an MFER.
I also want to confess to the fact I have been M-I-A because I have been battling with depression and life has been pulling me in many directions these last few months.
I am vocal when it comes to mental health and the LGBTQ community. For anybody who may have battled with a personal struggle I want you to know this post is for YOU!
While most people within our community likes to keep depression and mental illness on the DL and hush-hush, I feel as if it's important for someone to address it head on. My platform has always been my biggest outlet for expression and revealing my truth and helping others to speak directly about theirs as well.
It's okay to say that you're not okay!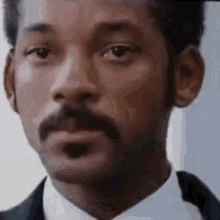 Something I have noticed is the fact that a majority of people on social media like to keep their reputation in "tact." When it comes to their personal lives, they don't like to address it or speak on it. While many people love to spill other people's tea. To be very honest, many of us don't always have the same energy for our own ish.
So many Gay men of color rather put up a front about their life for the gram and Facebook when in reality they crying out for help. A lot of Gays battle with serious mental health issues but they rather mess with substances and act promiscuous before even thinking about seeking help.
Fearing the "crazy" title or the idea of no longer being "desirable" causes these men to continue to hide their darkest secrets. While we have a huge community filled with a lot of deep-rooted pain and issues, nobody wants to admit to being at their lowest in life. Most people don't want to show nothing more than the PERFECT IMAGE FOR LIKES, HEARTS AND CLOUT.
Few Gay men of color will share their struggles online and we all know why and what causes the lack of open and honest within Black men, period. When it comes to mental health and other problems, the Black community is big on not speaking out and sharing these struggles. "Keep your business behind closed doors while you smile and pretend like everything is okay in public!" Is the mentality that so many people of color carry around and pass on to their children, etc. 
When it comes to suicide within the Black Gay community, the sad part is the fact that many people never see it coming. In most cases, we don't even know these individuals are struggling internally. When we find out in most cases, we don't understand the root of the issue to solve it. We may extend our support but not follow up with the situation.
I want you guys to know that it's perfectly okay to say that you're not okay. You don't have to be invisible and suffer in silence. You don't have to be ashamed and afraid to reveal your truth when it comes to the things you're struggling with internally.
YOU ARE NEVER ALONE! 
What I know is my testimony is somebody else's blessing to reveal their truth and seek help if needed. Do not sit in your pain and dwell in it. You have the strength to overcome anything even when you feel you can't just know you can do it.
Stop worrying about other people's perception of you particularly other Gay men. I've dated a lot of Gay men who suffered from mental illness and they never disclosed a thing until I saw it for myself. Don't be that person to hide your truth hoping to have others to like or accept you. I could have helped those men, and I did sometimes attempt to do my best for them.
Just know if your problems are deeper than deep than seek help from a professional. If you're dealing with chronic depression or something worse seek a professional for advice and help foremost. Make sure you are at least ready to say that you're just not okay.
This is my first article in a few two months. It feels so good to be able to post this article. I hope you guys take something valuable from it. If you are in fact battling with some personal matters do not be afraid to say that you're not okay. SPEAK UP AND SPEAK OUT when it comes to your problems.