Don't allow a man to get his, meanwhile, you don't end up getting yours.
I know how it feels.
We put in the work.
Meanwhile
We end up with a wet ass and nothing to show for it.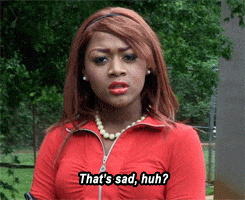 Do not allow these dudes to bend you over, and fuck you with damn near no lube 
And leave you looking stupid.
It's time that we make sure that at the end of the day we don't keep allowing these men to do this shit.
A guy will get over on you if you allow him.
Nothing pisses me off more than a guy who uses you for sex but not even willing to make sure your needs are met.
He gets his rocks off.
Skeet skeet.
And then leaves you high and dry.
He might attempt to return the favor.
But in most cases, he won't.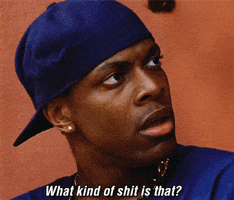 You end up exhausted, more than likely you did all the work in the bedroom.
And he gets up and walks out as if he owes you absolutely nothing.
It's not right at all.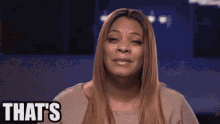 We have to peep the shit and make sure we don't end up ass out and disappointed.
It's completely okay to demand yours if he expects to get his.
This is a give and give situation.
I won't be giving to you and you only take but don't give anything in return.
Nobody has time for that bullshit.
I don't have time for it.
I won't even entertain a man who doesn't know how to please me with the same effort I used to please him.
It's only right to make sure somebody else's needs are met if they put in the same amount of work for you. 
Moral of the story.
If you hook up with a guy don't be the last one to nutt.
You better make sure you get yours first.
And then he'll get his socks off after.
Or you may come across a selfish ass narc who will only put his needs over yours.
And if you don't buss when he buss your shit out of luck.
Nah, fuck that. 
Get yours first fellas!
Register and Join Gay Men Of Color (Gay Social Community) | Live Chat Now!