I can't stand when people wanna flash and flaunt their relationship when everybody knows the guy ain't ish.
I'm not talking about the real authentic couples, I'm speaking about the couples who always in some mess.
If you know every and anybody has been with your man, then that's not your man.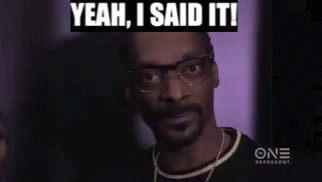 I'm sorry to put it to you like that but too many people claiming ownership over men who ain't even theirs half the time.
You can't be on and off with somebody and expect to be the only one he's laying with or seeing period.
I know it sounds raw, but that's the truth — well at least it is to me.
Most couples who break up only to make up only for you to end up getting played out is silly to me.
For me, if we on and off then we not solving anything by staying together.
And more than likely you dipping your dack in somebody else.
I have a hard time believing somebody in a on and off relationship ain't sliding through somebody else's bedroom or front door.
These Gays out here trying to hang on, keep around or sheltering a man.
If he's not happy then let him go.
You can't sit around thinking that you get special treatment that millions of other Gays don't get outchere.
Forcing something that isn't there becomes problematic no matter how you try to pretend that ish is fine, when we all know it's not.
They going to continue to do you wrong. Some things are better left being done and over with then trying to redo and recreate.
You know he's not faithful and everyone around you knows this, so why you still lying to yourself?
Why can't you see that the man you got ain't your man sus?
That man belongs to everybody! He's not trying to be limited to just you.
Is what you should say to him every time he up in your face smiling and trying to slide in your bed.
Some of these men fight and argue just so they can leave and do their dirt.
You still haven't caught on yet, sus?
Some of you will stay with a man that ain't good just to say you got a man.
You'll allow him to damn near do anything and everything foul to you, while you do nothing about it.
That mentality of having half of a man is toxic for many of you.
Instead of moving on and finding better you rather stay and "work it out" when there's nothing left to work on.
Sometimes the work is done and over and you both still can't walk away and move on. It's all about growth and if a person isn't growing with you, then you stuck with a dud.
Sam James was live – with Samantha Revlon.