I think it's very important that we STOP seeking acceptance from straight folk!
So many people especially folks online are quick to give people a free pass to treat them any type of way.
It's one thing to know a person's mindset when it comes to homosexuals or homosexuality. We can't change everybody's way of thinking or what they may or may not accept.
The problem for me is seeing gays trying to get these people to embrace them.
That could be anybody from kin folk to the popular crowd at work that you want to invite you to have a seat at the table.
Regardless of who you're trying to impress or be accepted by. I think realizing that no matter what some people are just not going to accept us.
You can tap dance for folk and still be denied or rejected.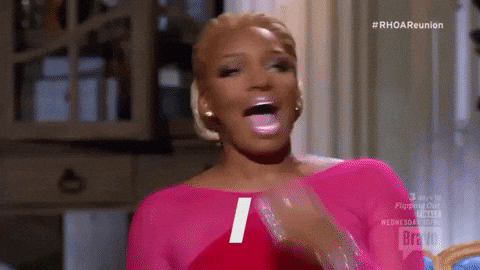 STOP SEEKING ACCEPTANCE and accept yourself, no matter who approves of it.
Sexuality will forever be a taboo thing and many people will forever find a problem or reason to go against homosexuality.
I don't care what we do or say if a person doesn't see it for us then they just don't see it for us.
What bothers me the most is when I see gays attempting to win somebody over or to have them somehow "see the vision." When it's just not going to work that way.
Some people are just not going to see it for you.
PERIOD.
It doesn't matter how you break it down to them or how you try to paint it in rainbows and glitter. Some people just not going to see your performance so it might be a chop to them.
We have to stop trying to make everybody join our team and realize that some people are just meant to be left behind.
We can't bring everybody along with us in our personal journey's. Some people are just meant to watch from a distance or not see our glow up period.
We have to know what's worth the battle and what's better off left behind. Even if that means cutting off love ones who can't respect you for being who you are. If you got to fight with a person to respect you then they not worth fighting for.
We have to stop putting everybody's feelings above or before our own. If a person dislikes you for being gay, then let them. I don't understand the point in crying and begging them to just accept you.
I've seen gay men beg for people in their church to accept them. Some of these men even went to the church claiming to be ex-homosexuals so they wouldn't be kicked out of the congregation.
The list goes on of the type of abuse and belittlement I've witnessed other gay men endure just so others can accept them.
We have to stop asking for approval and acceptance from other people no matter who they are and what they may be able to do for us. If a person don't love you in all that you are and all that comes with you then they don't love you PERIODTTT.
Love doesn't require you to change who you are for somebody else. If it does, then you shouldn't want it or seek for it.
I've heard women say they love gays but would never want their child to turn out gay.
Those type of people are flip floppers and I don't like no part-timers or half timers. If you not down for the community when it's personal then you not down for the community period.
Enough of my ranting and raving GAYS, stop seeking acceptance from straight folks. We should appreciate those who accept us as we are and stop begging for those who don't to accept us.