One thing I know for a fact is that these men will give you a sob story about their dating life. I promise you if you look deep into his dating history you'll find some suspicious ish. A lot of things won't add up and more than likely he'll give you the clean version of his past.
You can't expect most of these men to be straightforward and honest. At least be truthful to some extent. These men will lie to you about another lie connected to the next lie they tell you at some point.
With my dating experience being long I've experienced enough to know how to weed through the BS. You need to look at his dating patterns but also the details of his dating life. How many partners did he run through? How long did the relationships last? These are things you should find out. Not focused on his freak game or how wet his arse can get.
Some of you more focused on the wrong ish and asking all the wrong questions.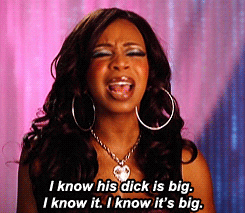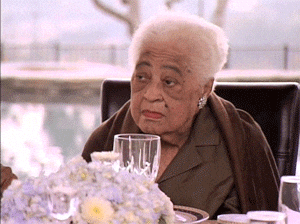 Most of you wanna jump on the eggplant or put yours in him before finding who he's been with before you. The essential ish people in this community don't ask until they end up finding out first hand = CLINIC. Whether if you find out he's a cheater, abuser, narcissist, etc.
While you laid up with him talking all that extra ish, you should be asking him the important stuff PERIODT! Everything you want to know you don't even find out right away. Some of you are too nervous to scare him off, so you wait it out! Don't let me get started on those individuals.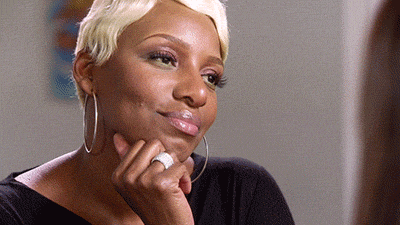 I can't explain how critical it is for you to find out about his past and his dating history before calling him boo and bae. There's been a lot of hurt people who jumped into relationships with men without getting that car-fax on that arse. You can't get mad when you want a Benz, but you end up with a lemon after six days of test riding that bihh.
Do the work to secure the potential future of your relationship. Just like you have to work to secure your F'ing bag. Y'all want these loans and Y'all can't pay the damn fees. These men can and will tell you everything you'll love to hear and not what you need to know! You are assuming you've found something long term, but none of his previous relationships lasted more than a week. SUS what the F you doing?
There's a lot to know about a person by the pattern of their relationships and dating history. I understand people change and with age comes maturity (SELDOM). That's not an issue at all. The problem for me is that these men are professional players. These gay men will finesse you out of your jeans if you let them. Some of them will even snatch your wallet at the same time (trade boys.)
Ask all the questions you need to ask right away and don't wait until later to do it. I don't care, and if he ghosts you, it's for a reason. He ran because he couldn't handle you finding out his tea. You may feel a way, but it's better to be safe than sorry.