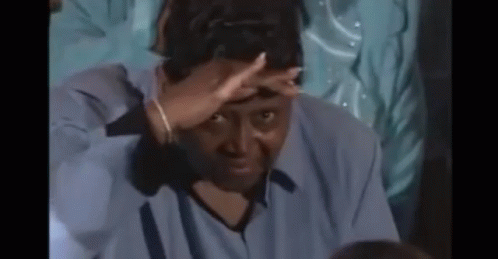 CALLING ALL TOPS OF THE WORLD!!!! WHERE YOU AT GENTS?
I'm so sick of it being 95% bottoms and only 5% TOPS left out he
re and
all the tops don't even top anymore.

 
[UGH] 
Why is the community filled with the only majority of bottoms? I don't understand why all the tops are damn near extinct at this point? What will my life become if all the eggplants are 
gone? 
What am I supposed to do? 
Who will be masculine enough to make me feel masculine?
Who will hold me like a MAN?
I
don't want
 other
 bottoms.
I want a man that is 
ALL MA
N, 
FULL MAN PERIOD.
Be a man for me, and that's why I'm single because all the damn TOP
S are full-blown bottoms now
.
WHAT'S GOING ON WITH THE TOPS DISAPPEARING ON US?!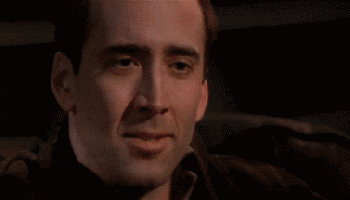 TRICKED YA!
I hope my sarcasm didn't confuse you guys!
EXCUSE ME, BUT I AM ABOUT TO RANT RIGHT NOW!

I'm so sick of these complaining a*s bottoms always complaining about the lack of tops.
Everywhere you go on these damn apps and
 on
 these
 damn
 profiles
 they b******g.
These one-dimensional a*s bottoms always
 demanding
 for
MASC ONLY, TOPS ONLY, LOOKING FOR TOPS, etc.
Most of these fools have been on these apps for
YEARS! 
Yes, YEARS, DAMN IT!
Are you telling me you haven't found your masculine shining armor 
KING
 

yet?
CHILE. WHAT?
why hasn't he
 arrived yet?
So you're telling me you only come across BOTTOMS?
WHERE IS YOUR TOP BOO? WHERE IS HE? WHERE COULD HE BE? 
You sure we both looking in the same places? 
I see tops all around us. 
Oh wait, now I know why you still single sus….
You complain about the fact that the options you have aren't "masculine enough" 
right?
You guys didn't get the memo???
THERE ARE NO STRICT TOPS ANYMORE.
Yeah, you have your few selections and
 rare 
options
 but those
 are far in-between. A lot of the 
boys
are tricking your simple-minded arses into believing they're
TRADE AND TOP REALNESS.
HA! 
If you only knew, how many of these "TOPS" get their backs blown out you would ask them for tips and advice on how to take d**k better sus [IJS]. 
All of you, 
TOP-FOCUSED DACK CRAVING A*S
 individuals may 
stay bothered by this claim. It is what it is… Don't be mad at me, be mad at the TOPS who are trading in their TOP certifications for their bottom credentials.
NO SHADE!
Don't take that as a read because I have been a dack craving arse fool in the past as well. That wasn't a read chile. It's
a 
joke.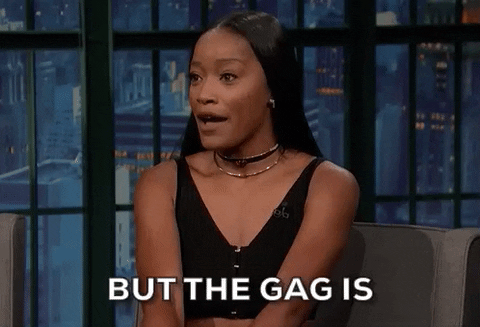 Half of you, BOTTOMS TUNA OF THE SEA 
believe in
 these Tops who are covered in dozens of tattoos
and 
HOOD APPEAL is REAL TEA. Only for you to find out
 his b***y pops better than yours.
HA, the LAUGH is on YOU! SIS…
 STOP JUDING A BOOK BY ITS COVER AND PICK HER UP TO READ A FEW CHAPTERS! 
You want to read people down on social media over these celebrities and ish. Read the facts about these men you claim are
WHOLE MEN
who turn out to be just as a dack craving creature as you.
Read on that and tell me if you've figured out the cheat code they using on Y'all outchere.
Now some of you can be open-minded and not get in your feelings, because I'm not being 
MESS
Y 
I'm
 KEEPING IT REAL!
We need to 
STOP
 with these 
LABELS
. Stop 
JUDGING
 people based on what you perceive as a TOP or 
MASCULINE MAN
. You seeking this MANLY MAN who does not exist half the time. At least they don't in the circles I've been in and around. I haven't seen them unless they straight up TRADE out somebody's hood. 
They be here for the ish. Then when the BS pops out at them, they want to run and hide.
I've seen guys pretend to be 
TOPS
 for a 
ki-ki
. S**t, I have pretended to be a full top from time to time even though my TEA get's clocked, I still got me some. There are bottoms out there right now getting tricked on. No shade, but if you fall for it then you gullible. 
It's an act; it's a performance and an illusion, sus. What you believe is a TOP "MASC" can well turn out to be

RAW 

BOTTOM TUNA

. Do
 not
 b
e a fool because they outchere deceiving many of you
. Don't read me down sis, take this L, and go on about your 
day
. I'm speaking on what I've seen firsthand. This is the ish I know not from a book but from experience and interactions. 
One time, I had this guy who knew nothing about me
 and
 followed me on Twitter and some other social media outlets. He looked at my pictures, saw a few videos and swore he knew my tea.
This fool straight up told me I was a full
 dack-taker
. 
I never made that pledge, 
and I don't recall claiming to be strict bottom on social media. I love peaches, and I don't care how much I love a TOP I'll always have my hands in both cookie jars.
I didn't use none of these user names:
bigpeach4tops 
takethisbussayyy
chocolatewallsdelight
dackslayer
bigdackgreedyassmonsta
dackcravingaddict
peachslangingbottom
Bussy4youlover
SweetBussyBae
Addicted2dadack
Bussygiver215
I gave no clear sign that I was a
full 
bottom. He based his opinion off of what he perceives as "bottom qualities."
He didn't understand why I was talking about big phat a***s on several of my FB posts. He lost his damn mind and wanted to 
READ ME DOWN.
LITTLE DID HE KNOW!
DON'T JUDGE A BOOK BY ITS COVER!
DON'T JUDGE A BOOK BY ITS COVER!
DON'T JUDGE A BOOK BY ITS COVER!
DON'T JUDGE A BOOK BY ITS COVER!
DON'T JUDGE A BOOK BY ITS COVER!
DON'T JUDGE A BOOK BY ITS COVER!
DON'T JUDGE A BOOK BY ITS COVER!
DON'T JUDGE A BOOK BY ITS COVER!
DON'T JUDGE A BOOK BY ITS COVER!
DON'T JUDGE A BOOK BY ITS COVER!
We need to stop making assumptions based on label
s
. 
Get to know people before you judge them.
That wasn't the first time I've had somebody try to come for me.
I've wanted to talk to a few bottoms, and they claimed I wasn't masculine enoug
h.
NO, in fact, I am not masculine. I
'm
 in between, and I am 
fully
 versatile.
There are 
MANY STRICT 
TOPS 
out
 here.
You can't find them because even the strict tops don't want your a*s. 
NO SHADE
,

please don't feel no way by me saying that.
You can't seek masculinity and expect to find, what you're looking for in every man you come across. Masculinity comes in many forms throughout many individuals.
You will get the opposite most of the time. That's why I am always promoting being open-minded. You'll win more when you stop being closed off to most Gay men who are not masculine! In fact, I think a majority of Gay men are seeking masculinity in partners which is why they are having a hard time. S**t, you may not even get that even if that 
STRICT TOP
 was in your face. 
Like my friend always says seeking masculinity is a feminine trait.
Now is it wrong to have a preference? No, there's nothing wrong with that.
Does that mean you're choice will always be accurate w
hen making a judgment call on guys, you come across?
You would be 
shocked by how many 
ADULT Actors
are in fact 
FEM AND CUTE WITH IT.
I feel like we watch these videos and we imagine having the dealer boyfriend like straight women and it's not like that in reality. While people are just lucky enough to have those experiences not too many of us will have that IDEAL THUG. At least not the ones who are still single after searching for years for him. Only to end up being disappointed by an illusion that some put on to attract people to them.
Most of these
MASCULINE TOPS
aren't even masculine enough for your standards.
Everybody's views and opinions will NOT be the same. We are all different, and we see things in our own way, and it's okay.
What you find masculine, I may not view as feminine.
Another serious note:
MASCULINE MEN
don't claim to be masculine. It's like wearing a costume and claiming it's your authentic attire. At some point, that s**t has to come off, and the representative will disappear.
If
 a man is masculine, he will not have to prove his masculinity. Masculinity does not have to fit a certain image or appearance.

LOOKS ARE AND WILL ALWAYS BE DECIEVING! 
They are not out here focused, on portraying hyper-masculinity for these bottoms satisfaction.
The role of being masculine and a strict top have been, flipped and turned upside down. So all you bottoms of the world will have to figure it out for yourself. I have already been up on game years ago. I had to see the s**t for myself to know these labels are nothing more than an illusion that many of you continue to fall for every single day. 
Some of you will still be in search of that

 
IDEAL MASC TOP
. Well, open your minds and be realistic about the reality of TOPS nowadays
.
I take that back….
Continue to search for your MANLY MAN while some of us out snatch up the real ones.