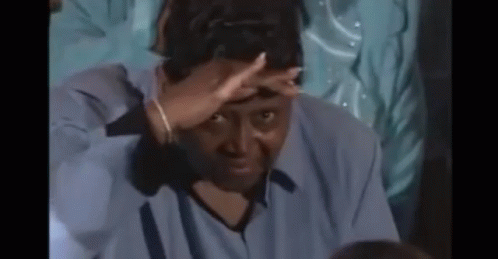 CALLING ALL TOPS OF THE WORLD!!!! WHERE YOU AT GENTS?
I'm so sick of it being 95% bottoms and only 5% TOPS left out he
re and
all the tops don't even top anymore.

 
[UGH] 
Why is the community filled with the only majority of bottoms? I don't understand why all the tops are damn near extinct at this point? What will my life become if all the dacks are 
gone? 
What am I supposed to do? 
Who will be masculine enough to make me feel masculine?
Who will hold me like a MAN?
I
don't want
 other
 bottoms.
I want a man that is 
ALL MA
N, 
FULL MAN PERIOD.
Be a man for me, and that's why I'm single because all the damn TOP
S are full-blown bottoms now
.
WHAT'S GOING ON WITH THE TOPS DISAPPEARING ON US?!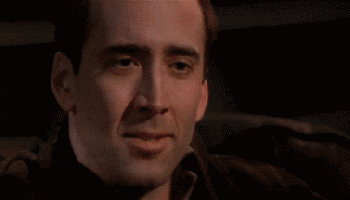 TRICKED YA!
I hope my sarcasm didn't confuse you guys!
EXCUSE ME, BUT I AM ABOUT TO RANT RIGHT NOW!

I'm so sick of these motherfuckas always complaining about the lack of tops.
Everywhere you go on these damn apps and
 on
 these
 damn
 profiles
 they bitching.
These one-dimensional ass bottoms always
 demanding
 for
MASC ONLY, TOPS ONLY, LOOKING FOR TOPS, etc.
Most of these fools have been on these apps for
YEARS! 
Yes, fucking YEARS DAMN IT!
Are you telling me you haven't found your masculine shining armor 
KING
 

yet?
CHILE. WHAT?
why hasn't he
 arrived yet?
So you're telling me you only come across BOTTOMS?
WHERE IS YOUR TOP BOO? WHERE IS HE? WHERE COULD HE BE? 
You sure we both looking in the same places? 
I see tops all around us. 
Oh wait, now I know why you still single sus….
You complain about the fact that the options you have aren't "masculine enough" 
right?
You guys didn't get the memo???
THERE ARE NO STRICT TOPS ANYMORE.
Yeah, you have your few selections and
 rare 
options
 but those
 are far in-between. A lot of the 
boys
 are tricking your simple-minded asses into believing they're 
TRADE AND TOP REALNESS.
HA! 
If you only knew, how many of these "TOPS" get their backs blown out you would ask them for tips and advice on how to take dack better sus [IJS]. 
All of you, 
TOP-FOCUSED DACK CRAVING ASS
 individuals may 
stay bothered by this claim. It is what it is… Don't be mad at me, be mad at the TOPS who are trading in their TOP certifications for their bottom credentials.
NO SHADE!
Don't take that as a read because I have been a dack craving ass fool in the past as well. That wasn't a read chile. It's
a 
joke.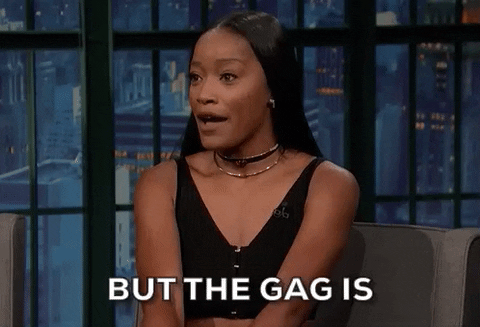 Half of you, BOTTOMS TUNA OF THE SEA 
believe in
 these Tops who are covered in dozens of tattoos
and 
HOOD APPEAL is REAL TEA. Only for you to find out
 his bussy pops better than yours.
HA, the LAUGH is on YOU! SIS…
 STOP JUDING A BOOK BY ITS COVER AND PICK THAT BITCH UP TO READ A FEW CHAPTERS! 
You want to read people down on social media over these celebrities and shit. Read the facts about these men you claim are
WHOLE MEN
who turn out to be just as a dack craving creature as you.
Read on that and tell me if you've figured out the cheat code they using on Y'all outchere.
Now some of you can be open-minded and not get in your feelings, because I'm not being 
MESS
Y 
I'm
 KEEPING IT REAL!
We need to 
STOP
 with these 
LABELS
. Stop 
JUDGING
 people based on what you perceive as a TOP or 
MASCULINE MAN
. You seeking this MANLY MAN who does not exist half the time. At least they don't in the circles I've been in and around. I haven't seen them unless they straight up TRADE out somebody's hood. 
They be here for the shit. Then when the shit pops out at them, they want to run and hide.
I've seen guys pretend to be 
TOPS
 for a 
ki-ki
. Shit, I pretend to be a full top from time to time even though my TEA get's clocked, I still sang me a few. There are bottoms out there right now getting tricked on. No shade, but if you fall for it then you gullible. 
It's an act; it's a fucking performance and an illusion, sus. What you believe is a TOP "MASC" can well turn out to be

RAW 

BOTTOM TUNA

. Do
 not
 b
e a fool because they outchere deceiving many of you
. Don't read me down sis, take this L, and go on about your 
day
. I'm speaking on what I've seen firsthand. This is the shit I know not from a book but from experience and interactions. 
One time, I had this guy who knew nothing about me
 and
 followed me on Twitter and some other social media outlets. He looked at my pictures, saw a few videos and swore he knew my tea.
This fool straight up told me I was a full
 dack taker
. 
I never made that pledge, 
and I don't recall claiming to be strict bottom on social media. I love ass, and I don't care how much I love a TOP I'll always have my hands in both cookie jars.
I didn't use user names such as,
bigbooty4tops 
takethisbussy
chocolatewallsdelight
dackslayer
bigdackgreedyassmonsta
dackcravingaddict
bootyslangingbottom
Bussy4youlover
SweetBussyBae
Addicted2dadack
Bussygiver215
I gave none clear sign I was a 
full 
bottom. He based his opinion off of what he perceives as "bottom qualities."
He didn't understand why I was talking about big phat asses on several of my FB posts. He lost his damn mind and wanted to 
READ ME DOWN.
LITTLE DID HE KNOW!
DON'T JUDGE A BOOK BY ITS COVER!
DON'T JUDGE A BOOK BY ITS COVER!
DON'T JUDGE A BOOK BY ITS COVER!
DON'T JUDGE A BOOK BY ITS COVER!
DON'T JUDGE A BOOK BY ITS COVER!
DON'T JUDGE A BOOK BY ITS COVER!
DON'T JUDGE A BOOK BY ITS COVER!
DON'T JUDGE A BOOK BY ITS COVER!
DON'T JUDGE A BOOK BY ITS COVER!
DON'T JUDGE A BOOK BY ITS COVER!
We need to stop making assumptions based on label
s
. 
Get to know people before you judge them.
That wasn't the first time I've had somebody try to come for me.
I've wanted to talk to a few bottoms, and they claimed I wasn't masculine enoug
h.
NO, in fact, I am not masculine. I
'm
 in-between, and I am 
fully
 versatile.
There are 
MANY STRICT 
TOPS 
out
 here.
You can't find them because even the strict tops don't want your ass. 
NO SHADE
,

please don't feel no way by me saying that.
[ALL SHADE BITCHES ALL OFFENSE!]
I'm being funny, get your bussies loose (just don't make it too loose.)
You can't seek masculinity and expect to find, what you're looking for in every man you come across. Masculinity comes in many forms throughout many individuals.
You will get the opposite most of the time. That's why I am always promoting being open-minded. You'll win more when you stop being closed off to most Gay men who are not masculine! In fact, I think a majority of Gay men are seeking masculinity in partners which is why they are having a hard time. Shit, you may not even get that even if that 
STRICT TOP
 was in your face. 
Like my friend always says seeking masculinity is a feminine trait.
Now is it wrong to have a preference? No, there's nothing wrong with that.
Does that mean you're choice will always be accurate w
hen making a judgment call on guys, you come across?
You would be 
shocked by how many 
ADULT ENTERTAINERS 
are in fact 
FEM AND CUTE WITH IT.
I feel like we watch these porn videos and we imagine having the drug dealer boyfriend like straight women and it's not like that in reality. While people are just lucky enough to have those experiences not too many of us will have that IDEAL guy. At least not the ones who are still single after searching for years for him. Only to end up being disappointed by an illusion that some put on to attract people to them.
Most of these
MASCULINE TOPS
 aren't even masculine to your standard.
I have yet to find a strict masc top in the Gay community. No, that's not an insult that's my observation on the shit. If you have met one please point them out (trade doesn't count). I'm saying GAY GAY not Gay for pay or Gay for stay (if you know what I mean.) 
Everybody's views and opinions will NOT be the same. We are all different, and we see things in our own way, and it's okay.
What you find masculine, I may not view the same way.
Another serious note:
MASCULINE MEN
don't claim to be masculine. It's like wearing a costume and claiming it's your authentic attire. At some point, that shit has to come off, and the representative will disappear.
If
 a man is masculine, he will not have to prove his masculinity. Masculinity does not have to fit a certain image or appearance.

LOOKS ARE AND WILL ALWAYS BE DECIEVING! 
I'm spitting real shit. If you're still reading, congrats to you for not being in your feelings at this moment. It's nothing personal darling, and we can call a spade a spade. 
A strict top is no longer present amongst the masses in our community. Most men are versatile, and they have already penetrated most of the tops out here
. 
Yeah, a few still STRICT TOPS but a majority of them have devoured the dack. They have now converted over to the religion of versatility.
They are not out here focused, on portraying hyper-masculinity for these bottoms satisfaction.
The role of being masculine and a strict top have been, flipped and turned upside down. So all you bottoms of the world will have to figure it out for yourself. I have already been up on game years ago. I had to see the shit for myself to know these labels are nothing more than an illusion that many of you continue to fall for every single day. 
Some of you will still be in search of that

 
IDEAL MASC TOP
. Well, open your minds and be realistic about the reality of TOPS nowadays
.
I take that back….
Continue to search for your MANLY MAN while some of us out snatch up the real ones.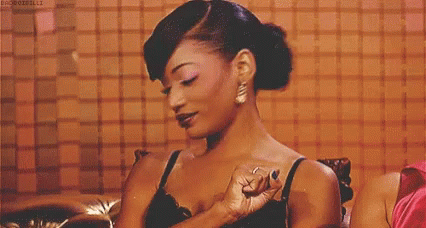 Comments
comments
He's Not Your Man! He's Everybody's Man Including Your Ex's!
I can't stand when people wanna flash and flaunt their relationships when everybody knows the guy ain't shit.
I'm not talking about the real authentic couples, I'm speaking about the couples who always in some mess.
If you know every and anybody has been with your man, then that's not your man.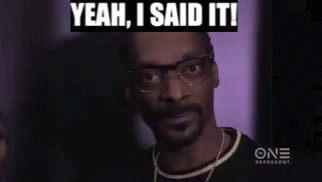 I'm sorry to put it to you like that… unfortunately, too many people claiming ownership over men who ain't even theirs half the time.
You can't be on and off with somebody and expect to be the only one he's laying with or seeing period.
I know it sounds raw, but that's the truth.
Most couples who are breaking up only to make up just for you to end up getting played out is silly to me.
For me, if we on and off then we not solving anything by staying together.
And more than likely you dipping your dack in somebody else.
I have a hard time believing somebody in a on and off relationship ain't sliding through somebody else's bedroom or front door.
These Gays out here trying to hang on, keep around or shelter a man.
If he's not happy then let him go.
You can't sit around thinking that you get special treatment that millions of other Gays don't get.
Forcing something that isn't there becomes problematic no matter how you try to pretend that shit is fine, when we all know it's not.
They going to continue to do you wrong while you try to relive a memory that is no longer here for you to relive. Some things are better left done then trying to redo and recreate.
You know he's not faithful and everyone around you knows this, so why you still lying to yourself?
Why can't you see that the man you got ain't your man sus?
That man belongs to everybody! He's not trying to be limited to just you.
Is what you should say to him every time he up in your face smiling and trying to sling that dack your way.
Some of these men fight and argue just so they can leave and do their dirt.
You still haven't caught on yet, sus?
Some of you will stay with a man that ain't good just to say you got a man. You'll allow him to damn near do anything and everything foul to you, while you do nothing about it.
That mentality of having half of a man is toxic for many of you.
Instead of moving on and finding better you rather stay and "work it out" when there's nothing left to work on.
Sometimes the work is done and over and you both still can't walk away and move on. It's all about growth and if a person isn't growing with you, then you stuck with a dud.
Comments
comments
Fellas: Do A Fact Check On These Men!
After my recent failed attempts with dating within the last year, I have started fact checking shit more than ever before…

WAIT ON IT…
We about to dive deep!
So let's get deeper!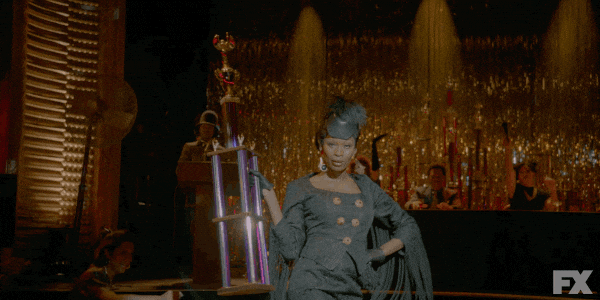 I mean, I'm the type to investigate that ass to the fullest!
I wanna know everything about you even the shit you don't want me to know.
Too many guys out here are playing games especially online.
They will tell you any and everything and leave out the fact that none of it is factual.
Some shit these men say is pure bullshit and will have you questioning yourself.
Some of Y'all are quick to believe everything these men tell you. 
I had a guy lie to me about his entire life!!!
I've had guys lie about their status to their past dating history.
I've had men lie about having a job only to find out they were street hustling and escorting for TINA and Molly… 
What's even worse is the fact I had an ex lie about having a baby on me!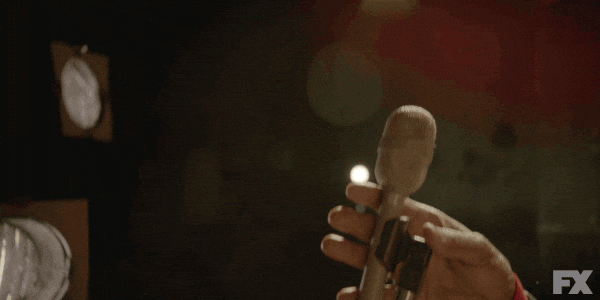 I think another [ex] who lied about being in the hospital with food poison when he was really laid up in somebody else's bed tops them all for me!
But a lie is a lie and a liar ain't never ashamed to mislead anyone.
Some of these men (I take that back) most of these guys are professional liars.
They have been lying since day one!
They were conditioned to lie about their sexuality and even worse when it comes to their daily lives everything just filled with lies and fairytales.
To add to the list of lies: They lie about their sexual position, their intentions and even their dack size!
There's no telling what's about to come out of a man's mouth when he speaks to you. Especially when he's been a liar all his life, that's all he knows.
Fact check is important!
I like investigating and doing my little investigation on these men.
I check social media accounts even going as far to check in with your mammy and ex!
You gotta get a full ass report on these men out here otherwise they will straight up use you dry and drain you out.
We can't sit back and trust everything a man tells us especially not off no dating app. If you meeting guys online, take every and anything they say with a grain of salt!
Everything he says can't be all true even the most honest guys keeping something from you.
Some may say actions speak louder than words but even in this day and age people can show you one thing but mean something else. You can believe you in a whole ass relationship and really find yourself being played!
Trust all things know while believing nothing you hear without the PROOF!
FACT CHECK HIS ASS! FELLAS! 
Comments
comments
Y'all Be Giving Off Bottom Teas But Will Top Em All Down!
Looks are deceiving so never get caught up on what looks a certain way because behind a closed door they may surprise you.
I love pretty boys who can give you that feminine energy while being able to buss down booty with no fucks to give.
Yeah, I said it. I like a "feminine" sexy guy who can put on that bottom look that so many of you criticize and he can slang the dack good.
Y'all be sleeping in the good dack because Ya'll be chasing "masculine" or "straight-acting" ass men. Meanwhile, the ones who got the best dack be the queen's Ya'll always shading down!
For me, if it comes down to getting the dack, I want me a man who can handle the ass. I don't care for a man I can just stare at and show off as a trophy.
Y'all really out here sleeping on some good ass wood. Trust me!
I remember like yesterday when I let my first "bottom" topped me!
Meanwhile Ya'll with these tops who can't even keep it up…
Whatever works for you but for me, I'm open minded and the more I explore my options the better my encounters get! Don't believe me? Try something you've never tried and tell me it ain't good after you experience it on more than one occasion.
I don't care to hear about lesbian sex or you ain't letting them climb your back. When a man got good dack, he got good dack! Get out of the looks department and peep out his stroke game!
Comments
comments