I think we all deserve the right to prefer the race of men we date, love, or even lust after. 
I support interracial dating; I have relatives who happened to come from interracial relationships.
I could never dislike, disrespect, disregard interracial couples.
I will say, my preference for men just happens to be a man of my own race. 
I LOVE ME A BLACK MAN!!!!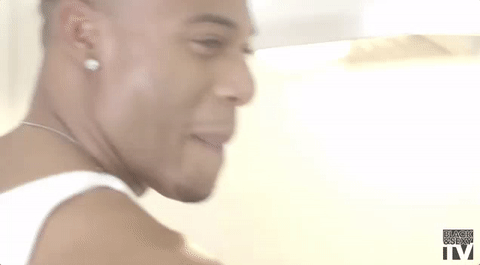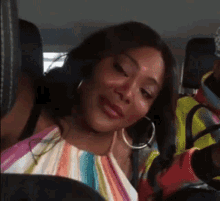 Would I dislike, reject another man from another race?
No. 
BUT BOY OH BOY,
I LOVE ME A BLACK MAN!!!
I would consider myself open-minded and interested in dating anybody (if I was looking) that I find attractive or someone interesting enough of keeping my attention.
I do not discriminate!
But I have to say, there will be no other race of man that naturally attracts me as much as black and Afro-Latin men.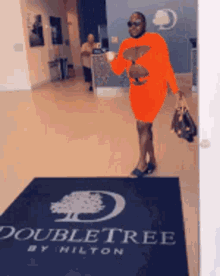 PERIOD POOH!!!
One thing about me is the fact that I'm open to having deep conversations with people and most of those topics are controversial.
I like tackling issues within the gay community that others feel are too touchy or not popular enough. I'm all for the unpopular opinions and not being so narrow on subject matters on the blog.
I am open to all and anything even when it feels uncomfortable for others because those topics speak on broader issues.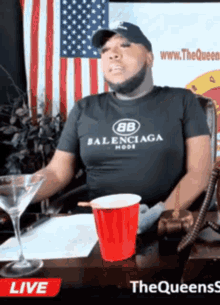 I believe we have a lot of experiences positive and negative that may reflect our views about relationships and dating men outside of the black race.
For example: 
A friend of mine and I had a heated debate about interracial dating.
He is completely against gay men of color dating other races specifically white men. 
He won't even entertain dating men who have dated men of other races. 
I've tried multiple times to get him to be more open-minded but to no avail.
Once again, that's his opinion. I can't change a grown man's views.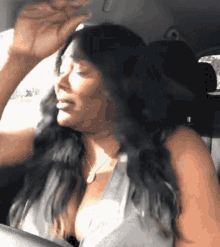 I've never been in an interracial relationship outside of dating biracial men. So I don't have much experience with interracial dating.
I think all love within the gay community is beautiful.
I believe love is love, and it has no color to define it. 
I have to say this because this is deep!
I can't date a person who doesn't relate to me or the struggles and issues I battle as a black man.
I think a lot of people in the community who are anti-interracial relationships feel especially during hard times is the fact IR couples are detached and unconcerned for serious issues in the black community.
People I've spoken to feel like either the black partner is detached from our issues or the non-black partner isn't as aware of our problems or could care less about black issues. People just think a lot of interracial relationships are more so based on fetishes than anything else. In some people's eyes, it's about status almost as if the black guy sold out. 
If you date people of other races you should at least educate yourself on their culture and history and I don't mean just slavery and civil rights but much deeper. Just out of respect for your relationship and I understand the whole "we're human" approach to interracial couples. But you still have to pay attention to your partner's community's concerns and issues. 
As far as it concerns my friend, he is not here for it. He is not a racist at all. He has all types of friends of all races.
But in his love life, he has no interest in dating men outside of the black community.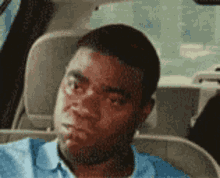 I mentioned that maybe he should give interracial dating a try. My friend won't even give biracial men a chance.
 He became irritated with me. He gave me a piece of his mind and being the Aries that he is he was going to get his point across regardless!
Whew, child y'all Aries are something else! 
Even after trying to change the conversation, he would not allow me to drop the subject. So I gave him the floor and allowed him to vent and he gave me a better reason for his lack of interest in dating other races of men.
Well, his problem with interracial dating originated when his first boyfriend cheated on him with Caucasian men. Then the next guy he had a crush on for a whole damn year ended up revealing to him that he only dated non-black men. He has held this grudge against interracial dating ever since.
Understandable to a certain degree but you can't hold other people accountable for what two people did to you.
He also brought up the fact that a lot of men of color who only date non-Black men have self-hate issues. 
They display a lot of hatred towards their own race while uplifting and craving for non-Black men.
I too noticed this as an issue with some blogs online with black guys complaining about white men discriminating against them. One of the guys actually got exposed after somebody posted his tea and revealed some stuff of him displaying internalized racism.
Internalized racism very much exists within the black gay community. Even though we don't come face to face with it often. The sad part is I've heard from some gays who have experienced it first hand online, in gay clubs, etc. 
A preference and self-hatred should never become mixed in any way, shape, or form. I find interracial love to be beautiful no matter what anybody else may think about IR couples. But self-hatred is a serious problem and some of these men do display this energy of being above others just because they're dating men outside of the black community.
What we should focus on is the root of a person's soul. Of-course the physical attraction has to be there but the important factor is being open-minded. Love is colorless. But don't get into an interracial relationship and be blinded by your partner's current affairs and matters within their community. 
Love who you choose to love but also don't forget to love yourself. Self-hate does occur in our community but that's a whole battle within itself for another article.
Let's not hate people's relationships but if we notice certain things in IR couples we should call it out 100%.
Register and Join Gay Men Of Color (Gay Social Community) | Live Chat Now!