Calling all straight men, please exit and stay out of my DM's. I understand the need for some gay men to chase and crave after straight meat, but I couldn't care less for it.
Call me scary, call me whatever you like, but I can't deal with the straights on these dating apps. I just can't.
I have tried to do the DL thing many fucking moons ago, and it backfired in my face. I refuse to take it a step further with a man who openly claims to be straight but slides into a gay man's in-box.
There are countless stories about straight men robbing and harming homosexuals. I've posted, so many encounters gone wrong articles on my site about this very issue. The last thing I will do is not practice what I preach. I just can't sit here and say one thing and not do the very thing I speak about. That would be hypocritical and I keep it too real than to do the very thing I say I don't do.
What makes it weird for me is the fact that the "straight" men that approach me be the most rough looking guys ever. I mean straight up ABOUT IT ABOUT IT type of appeal.
If I see drugs, guns, subliminal usernames, devil emojis and all that other shit on your page and images ISSA no! We can't meet up, we can't freak and beat skeet nothing.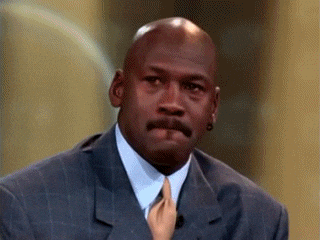 Call me scary, I rather be scary than a damn fool. Now does that mean every guy like that is evil and up to no good? NO. Some of them are straight men that may be curious or like what they see. From my past and all the craziness I've experienced with DL and "straight men" I wouldn't step back into that territory ever again.
I'll allow you gays who love to play danger danger games with those type of men. I can't play Russian roulette not today, tomorrow or next week. So many gay men are not here today behind chasing a piece of dick. Most of the time, the dick isn't even good enough for a second round.
I've had countless of gay friends who've messed around with straight and DL men and it went SWELLL! Sometimes it didn't go well at all. Thankfully, I don't have any stories to share of losing any friends to these men.
But… For me, I can't take that chance there's no dick on a man to make me want to walk a thin line with danger. I'm sorry but that's just my opinion. Y'all still going to get Y'all a piece of that bad boy dick and those street guy's but I'm cool with having me a butch queen. Those days of fantasying about having a man's man is long gone for me.
I don't knock anybody for liking what they like but I can't do it. Then when I ask these guy's questions it's like pulling teeth. It's a rough experience because they don't understand the slang or they don't want to be OPEN with answering my questions. The issue for me is the fact a lot of you lack the ability to ASK QUESTIONS. Some of you be so focused on the dick and the hood boy appeal that your mind gets clouded from reality.
When a guy acts real funny about my questions or he says, "Why you asking me all these questions?" I run for the hills!
Listen, too much is going on out here in these streets and we cannot trust people. The problem is we think less of the potential dangerous outcome cause we want some dick or ass. That dick and ass don't cum gold so it can't be that good to rush into wanting it.
I have nothing against straight men who may be curious to hook up with us. I truly have a hard time TRUSTING them and their purpose and intentions behind wanting me.
Do I overreact to some of these men? Yes. In this day and age where the dangers of meeting these men online is high you have to be weary. Being trusting of strangers is a risk for many of us. I use my intuition but some people don't have that or the ability to see through things. Unfortunately, some of these men's intentions are no good and sadly some gay men fall victims to crimes against the LGBTQ community.
While many people think, "Oh that will never be me!" You never know when it comes to some of these DL and "straight' men. Be cautious of weary at all times because you don't know who's trying to get a lick and wanting to bring harm to you. I'm not trying to sound like a gay uncle, but take this gay uncle advice!
If you decide to mess with some of these men, do it right. Make sure those who care about you know your whereabouts and who you're planning to meet up with. Y'all probably going to read this and go to the next article but just understand how critical this article is for many of you.