Listen, I am TIREDDDD of chasing after these men or even trying to prove myself to them.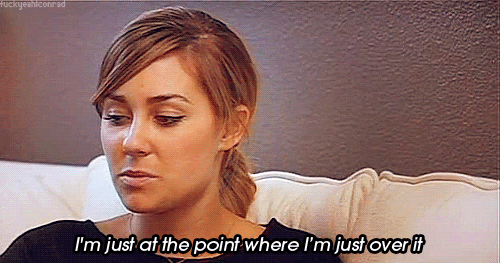 I think if a man wants you, he'll do the work. It doesn't matter how hard it may be or how long it may take him to get you. If he wants you, he'll do any and everything to have you.
PERIOD POINT BLANK!
TRUEEEE TEA!!!! 
I refuse to sit back and be the one to initiate everything little thing. I will not send the first text, call, date planning, etc. I want to feel you want me as much as I want you.
This can't be a 50/25 relationship or situationship!!! 
If a guy can't give you half of what you're giving, then he doesn't deserve your time. He doesn't deserve to be in your space! He shouldn't give you enough just to say he got you. There needs to be more work, more time, more effort put into the situation. There is no part-time effort for me that will work. It may work for others but I need to see the devotion, dedication, consideration.
I think a lot of guys out here want to be in a relationship until THEY ARE IN A RELATIONSHIP and then they want to act brand new.
There is no jumping in and deciding to jump halfway out after we have invested time.
Yeah, you can jump out but you better not think you can just exit and enter my life back and forth. Some of these men will tell you anything to make you happy just enough to get what they want out of you and then they disappear or withdraw from the relationship.
People need to understand that feelings are not disposable. You can't tell a person a bunch of lies and expect for those same lies to continue to work.
At some point something's gotta to give and somebody will end up losing the most out of the equation.
I think we all deserve to have a guy who will appreciate us. Nobody deserves to give their all to somebody only to end up hurt and questioning if the relationship is even worth it. All that pain and hurt will not benefit nobody and it will only cause resentment in the relationship.
People need to be mindful of the games they play when it comes to people's time and hearts out here. You may be able to pull game on many guys but you will meet your match. I believe in karmatic relationships and I'll speak more about that in a later post.
Before I end this post, I want you guys to look and examine your current situations or relationship. If you do most of the work and put in most time into the relationship, then realize what you deserve vs what you don't need in your life.
Sometimes we try to paint a situation or justify a relationship hoping to make things better. One thing I believe is the fact that if a man doesn't respect you or your time then you need to leave him. We have all wasted too many tears, hours or years on people who didn't care for us. Let that be a factor for you to know if your somebody who gives 50 percent to somebody who only willing to offer you 25 percent.